Corfu and its delicacies – united at the Bella Vista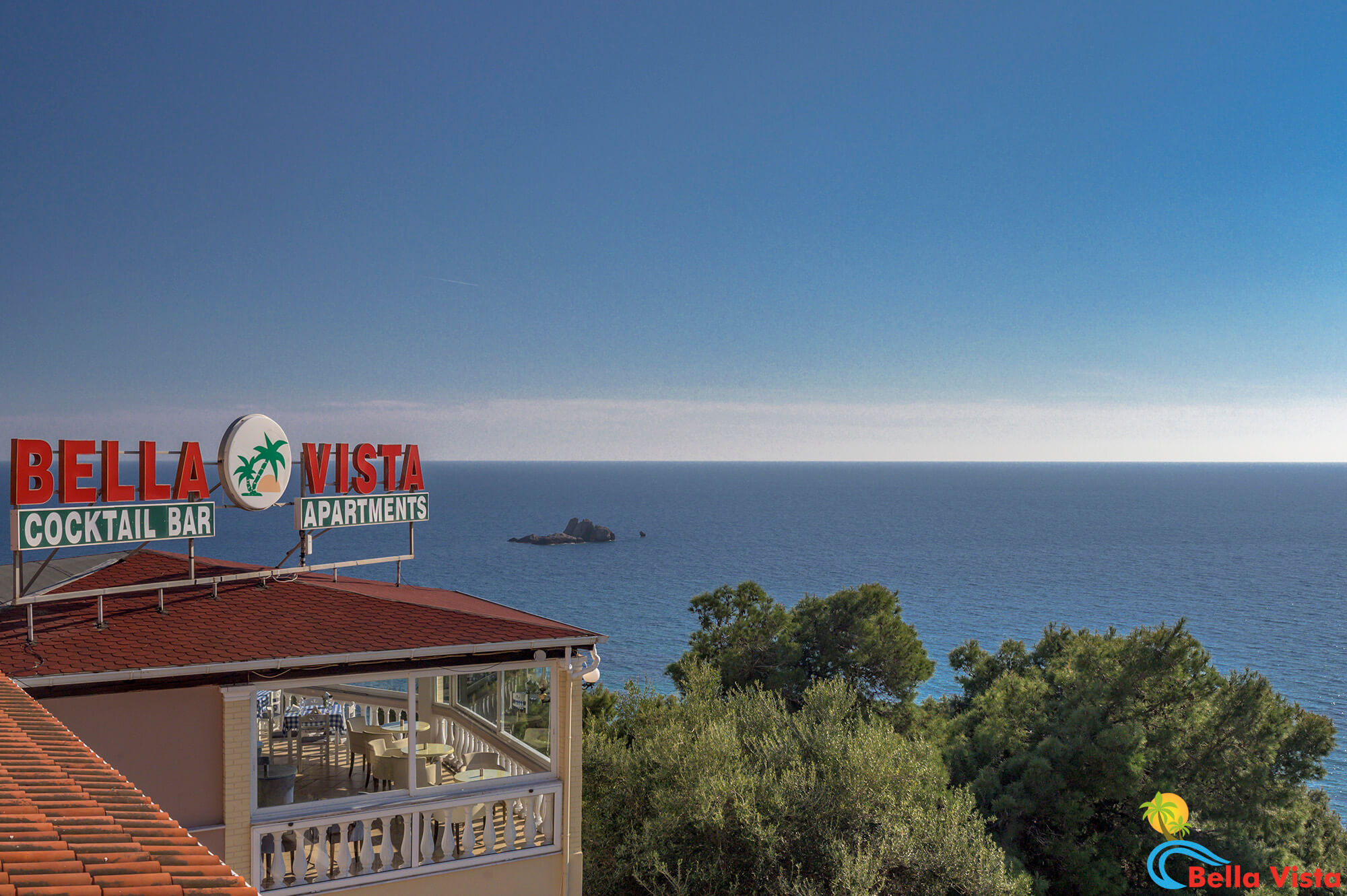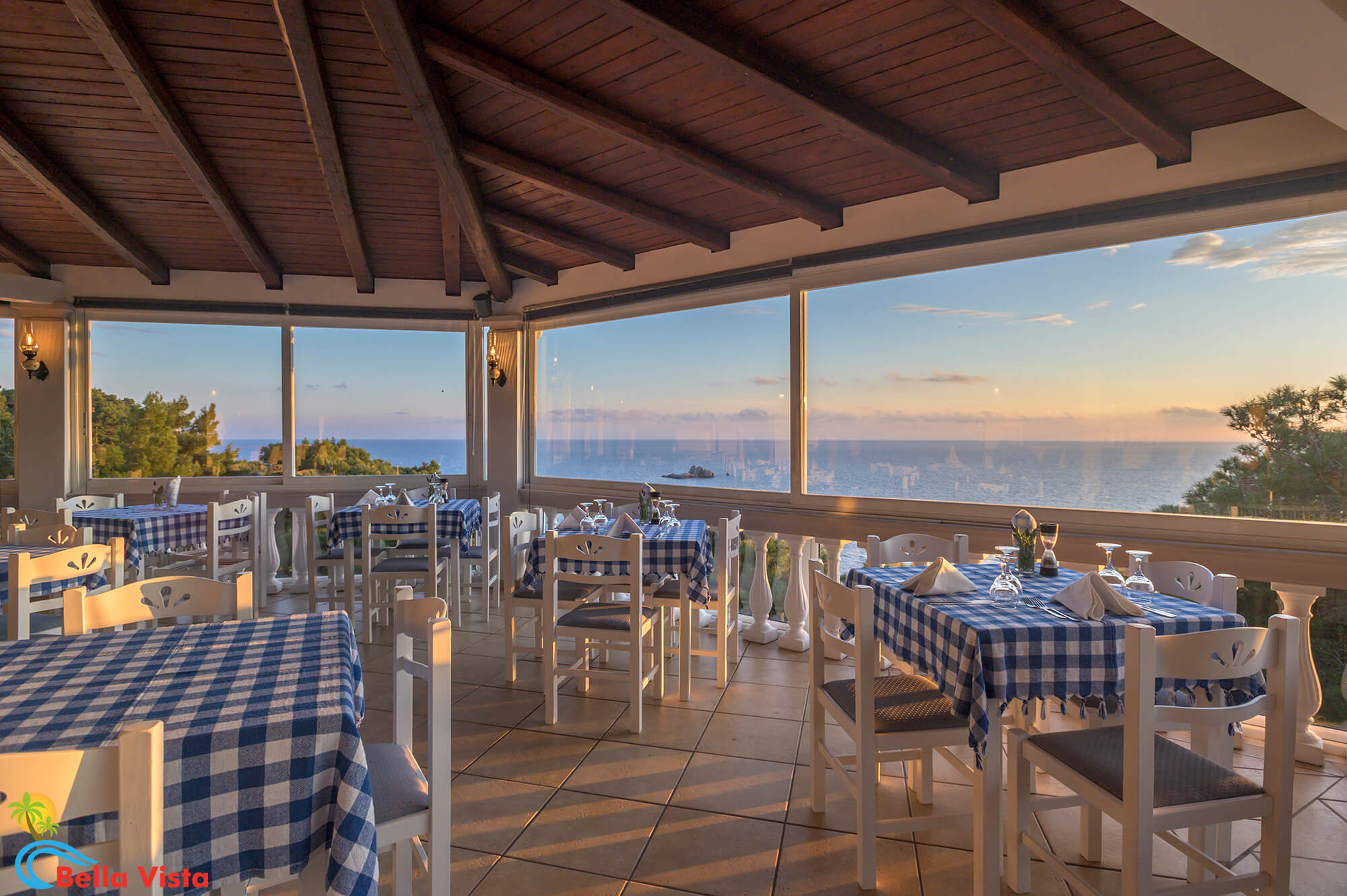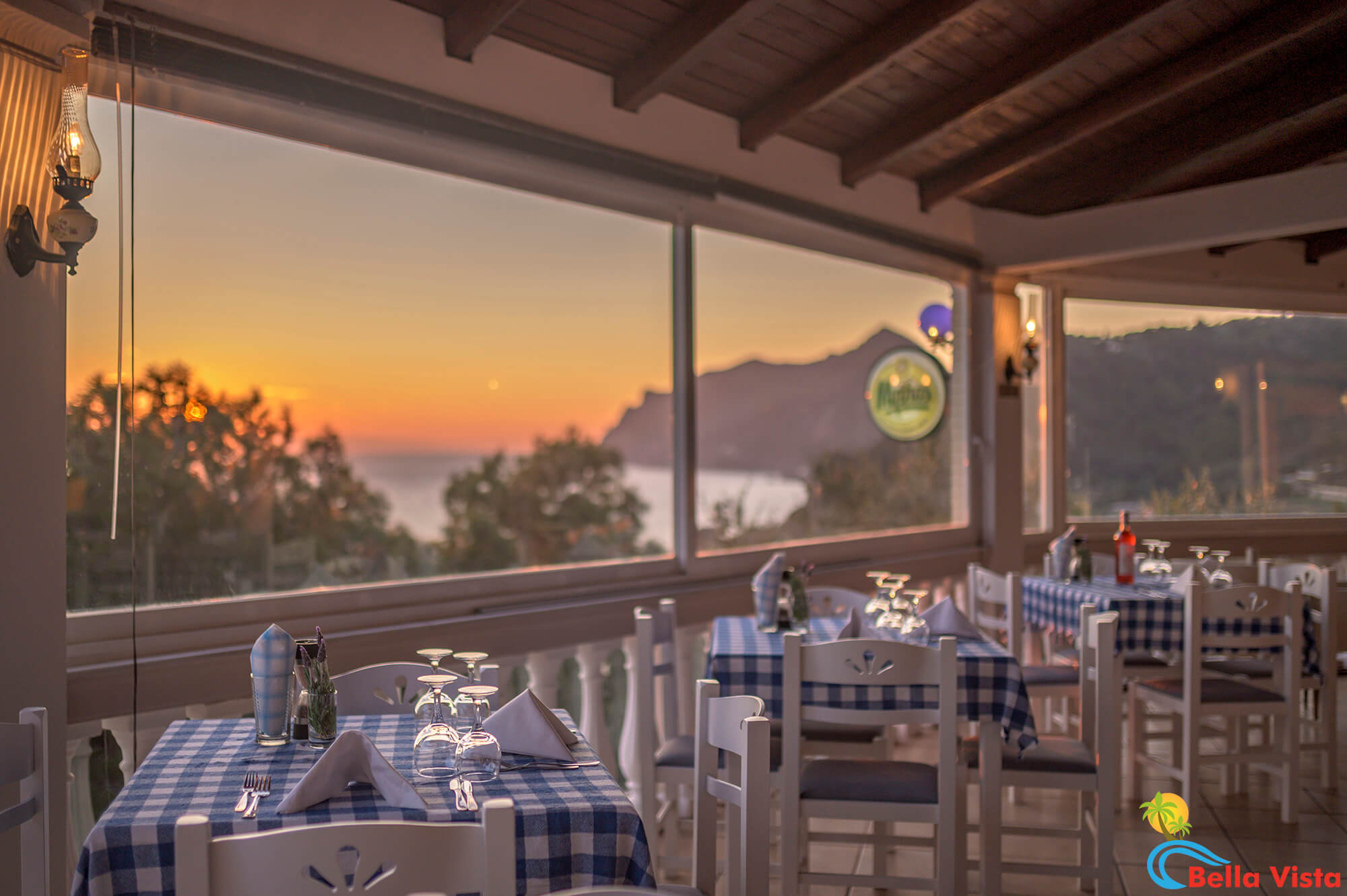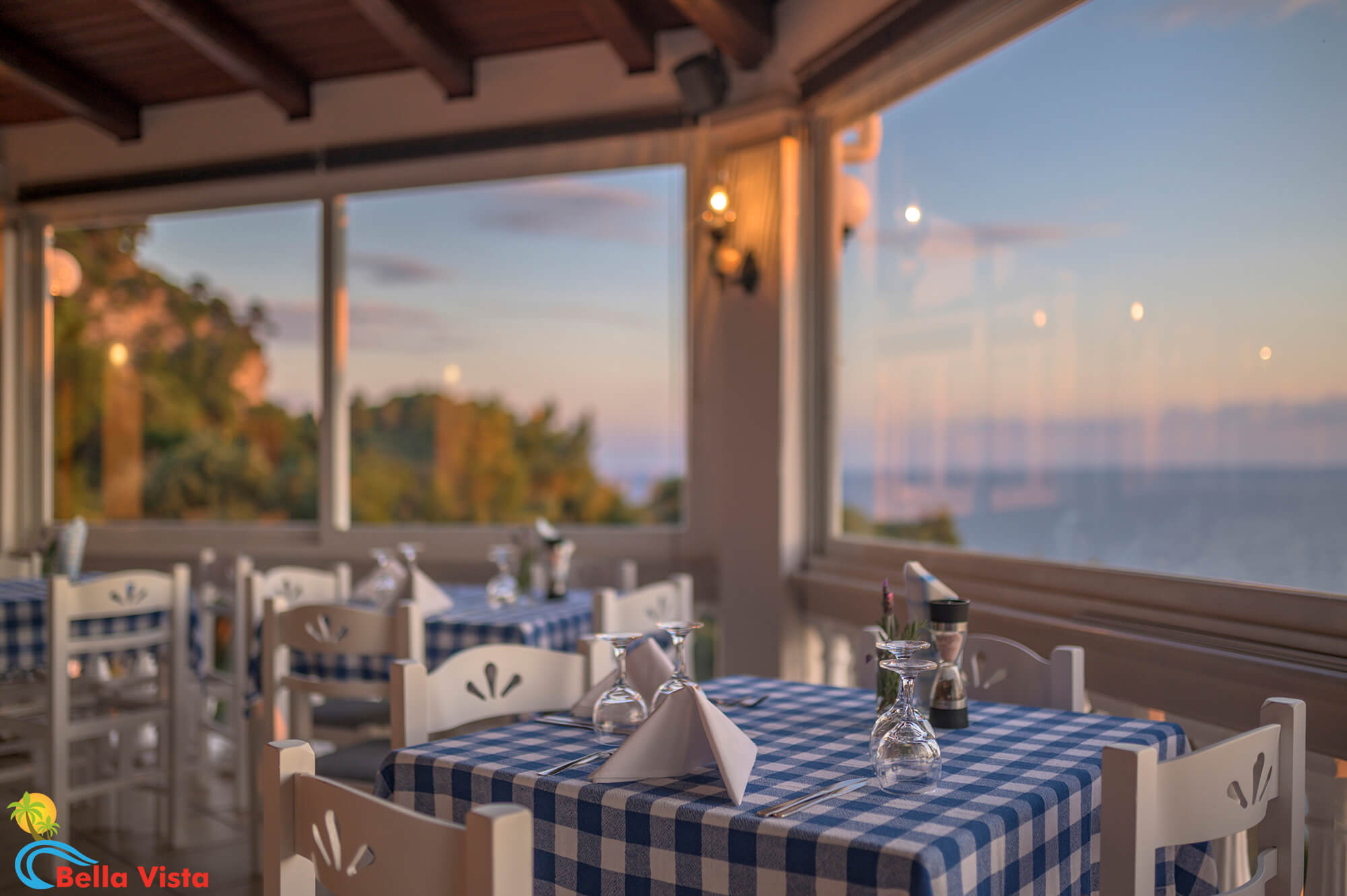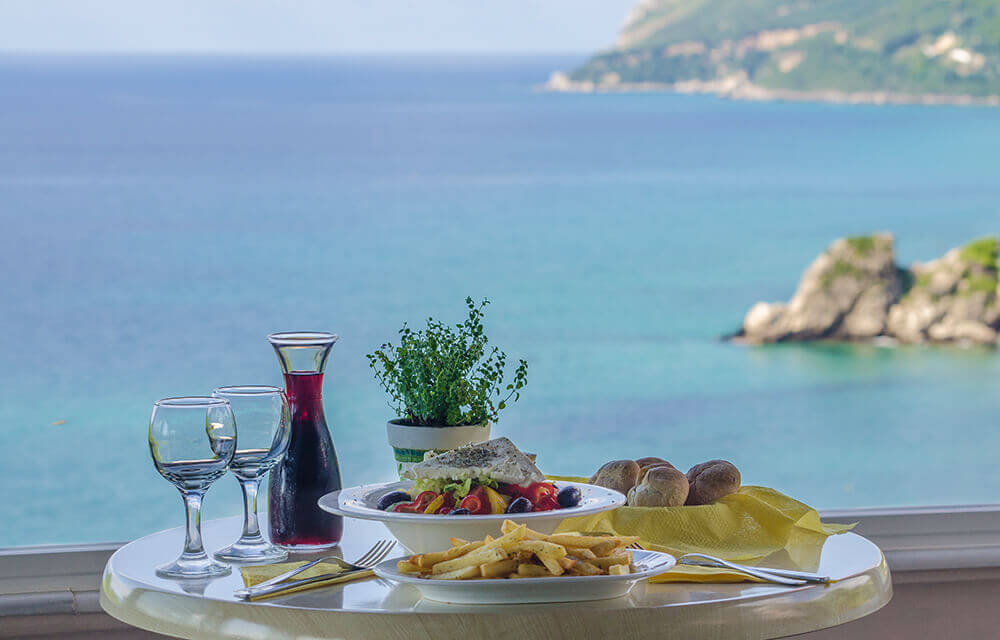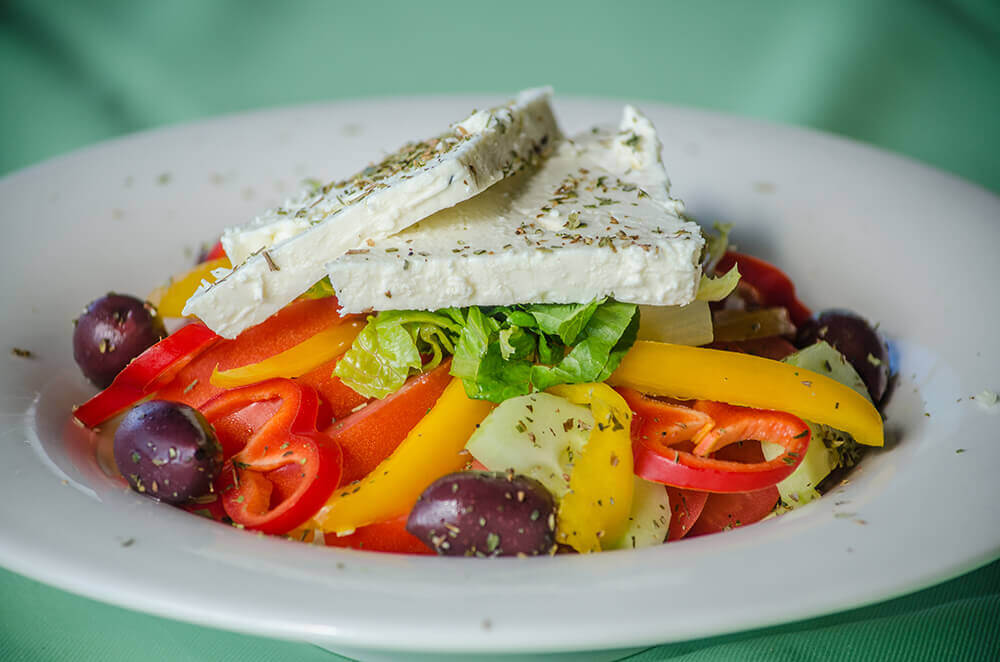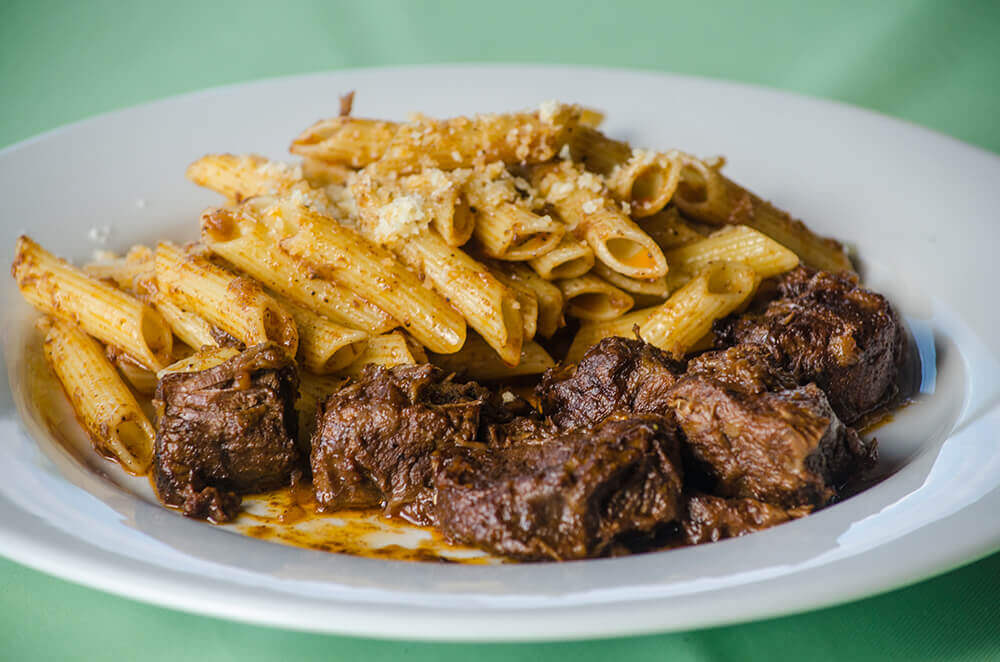 The Bella Vista would not be complete without its family-run restaurant and bar, where we always aim to please. At the restaurant we serve traditional Greek cuisine, focussing of course on dishes from Corfu using only local grown ingredients.
All food is served on our roofed terrace with a magnificent view of the Ionian Sea and its famous sunsets.
Our menu changes daily. That way we are able to incorporate all the fresh and local delicacies Corfu has to offer. Seasonal vegetables are obtained from the regional farms of the island. To round things off we serve several Greek wines directly from Corfu.
Our Bar is a welcoming sanctuary to stop for a drink after dinner. With a fully-stocked bar featuring a range of both alcoholic and non-alcohol beverages, it's the perfect place to enjoy the sunset at the end of an evening.
Nice restaurant with extraordinary view at the see. The meal was really tasty and in big portions. The waitress who serviced us, was absolutely nice and offered us some special Corfu meals with detailed explanation. Good experience!
Best dinner we had in our trip in Corfù. Excellent quality for a very fair bill. Breathtaking sunset and lovely host. Strongly recommended
Unforgettable! We stayed in Pelagos for two weeks and we came to Bella Vista Restaurant for several times because we wanted to eat the best Greek food around. The restaurant has lovely sea views, nice Greek music and a very fast and friendly service. Thank you for being welcomed with such a warm smile every time. But the food, oh, the food is absolutely amazing. Huge dishes, very cheap, we couldn't believe our eyes that such a great big plate is only 12 euros! My favourites of all times were Gemista and Dolmades! The food is so special, homemade that I came home and I started looking for the recipes and trying to do it in my own kitchen. Thank you. It was Regal!